FDA
HSMS Consultants guides and helps companies comply with United States Food and Drug Administration (FDA) regulations quickly and properly. Consulting Saves Time & Money
Partner with a highly-experienced, focused, and flexible group of experts who will help see your medical device project or any FDA requirement through to completion the right way.
Quality Management System Compliance Review and Development
Risk Assessment, Hazard Analysis, FMEA Consulting
Cybersecurity Analysis and Remediation
ISO 13485, ISO 60601, ISO 45001, ISO 9001-2015 Compliance Reviews
FDA, ISO, OHSA Compliance Consulting
In order to help individuals establish compliance with federal laws and regulations at the outset, we also provide reviews of products and marketing materials to ensure that these products are compliant with federal laws before they are marketed and sold in the United States. These reviews include ingredient and label reviews for many different types of products in all FDA-regulated industries. Some of the FDA-regulated products that we provide assistance with are foods, dietary supplements, medical devices, cosmetics, and over-the-counter (OTC) drugs.
Working with our US partners in the FDA consulting services with comprehensive industry and product-specific to help our clients develop products that are compliant with federal laws and regulations. From medical devices, ingredient reviews to label reviews, FDA registration and marketing reviews, we provide extensive FDA consulting services to meet the needs of clients at every level and stage in the manufacturing and marketing process.
Registration and Listings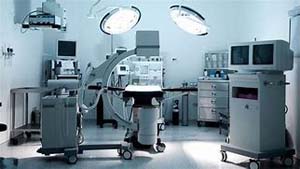 Owners or operators of places of business that are involved in the production and distribution of medical devices intended for use in the United States are required to register with FDA annually. Firms involved in manufacturing, packaging, labeling or reprocessing of devices must pay an annual fee. Many establishments that are required to register with FDA also are required to list their devices.
UDI and GUDID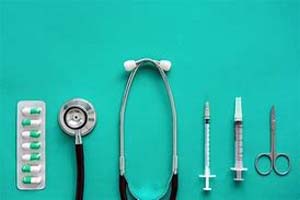 Most medical devices distributed in the U.S. are required to include a numeric or alphanumeric code as a unique device identifier (UDI). FDA also requires submission of device and UDI information to the Global Unique Device Identifier Database (GUDID).
Electronic Medical Device Reporting (eMDR)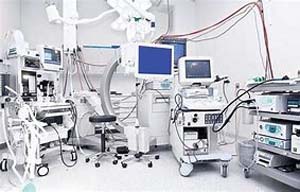 FDA now requires medical device manufacturers and importers to submit adverse event reports in electronic format. Device manufacturers and importers are required to submit adverse event reports to FDA when evidence suggests a device may have contributed to a patient death or serious injury, or when a device malfunctions and reoccurrence of the malfunction would likely contribute to death or serious injury.
Medical Device Master Files
A Medical Device Master File is a submission to FDA that may be used in support of premarket submissions to provide confidential detailed information about establishments, processes, or articles used in the manufacturing, processing, packaging, and storing of one or more medical devices. At a cost HSMS Consulting Services Inc. US partners team of medical device regulatory experts provides guidance as to required elements, formats, and particularities of Medical Device Master File submissions.
QUALITY SYSTEM/MANAGEMENT AUDITS
The FDA or ISO requires regular scheduled internal audits.
An adjunct to this schedule is a third party inspection.
The outside audit puts new and objective eyes on your system. Since your Quality System is a living document and may undergo changes purposely or sometimes inadvertently. Subtle changes or more obvious ones may occur without recognition and documented change to your SOPs / Policies / Work Instructions. From our experience, countless procedures consists of gaps leading to actual procedure that do not match. Our objective is to identify those non-conformances that may occur by omission or commission and assist your company in correcting any anomalies.
Pre-Audit Preparation for Inspections
A pre-audit can assist your company in preparing for your planned audit, identify any trouble spots and resolve them before the audit rather than responding to FDA or ISO observations after the audit.
Can I have a consultant during an audit?
Yes. Most companies do not realize that they may have a third party representative for their company during an FDA/ISO inspection, as an observer and also to assist in the response if any observation should occur.
HSMS Consulting Services represents companies as an on-site consultant during inspections.
The FDA or ISO or Health & Safety inspector just called for an inspection next week, but my Quality or HSMS System is not complete…now what?
And what a feeling that is to be ill prepared for a surprise inspection. We can help you fill in your Quality System gaps or provide an entire QS with our Implementation-Ready Quality System
Are you prepared for a scheduled inspection?
A pre-audit can assist you in preparing for your audit, identify any trouble spots and resolve them before the audit rather than responding to observation non-conformances.
We service all sized companies and classifications within your budget.
Enforcement Discretion: FDA issued revised requirements for high risk COVID-19 Devices- we can assist you move forward with your registration