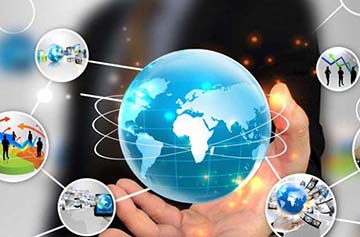 Remote auditing is one of the audit methods described in ISO 19011:2018 Annex A1. The value of this audit method resides in its potential to provide flexibility to achieving the audit objectives.
In order to realize the benefits of this audit method, all interested parties should be aware of their role in the process, inputs, expected outputs, and risks and opportunities that will provide the basis to achieve the audit and audit program objectives.
There are a variety of reasons that an auditor may not be present due to safety constraints, pandemics or travel restrictions. The voluntary or mandatory confinement due to the current COVID19 pandemic, commissioning of windmill assembly of scaffold, explosive testing and other scenarios are all examples where auditing remotely is beneficial.
Remote auditing has become more commonly used and this allows the HSMS auditor to communicate with people globally, accessing a wide range of information and data.
These techniques transform the way we work. These systems open the opportunity to audit sites and people remotely, shortening distances, travel time and costs, reducing the environmental impact associated with audit travel, adapting audits to different organizational models. This is the case, for example, when using video cameras, smart phones, tablets, drones or satellite image to verify physical settings such as pipe identification in the petroleum industry, machinery settings, storage areas, production processes or forest or agricultural sites or manufacturing and supply chain industries.
Benefits of remote auditing
There are several reasons why conducting remote audits can be beneficial for the auditee and HSMS Consulting Services Inc. Most relevant ones:
Saving time and money with the use of technology. Most data, if not all, is accessible from anywhere, such as a cloud portal, so why waste so much time traveling to check documentation that can be available by other means? In this sense, there will be a significant reduction in money and time spent on commuting to the audit location. In addition, interviews and even observations can be conducted through popular platforms like Teams, Skype or Zoom, which are regularly used by many of the companies already.
Avoiding traveling to "difficult" locations. Some locations to audit can be difficult to access for many reasons; maybe they are just in an isolated area, or strict permits are needed to get in – even visas sometimes are required if audits are conducted internationally. With a remote audit, you avoid these difficulties.
Logistics related to auditing are not needed anymore. When conducting remote audits, usually organizations are relieved from logistics related to booking conference rooms and cleaning after the audit team leaves, as well as worrying about audit team accommodation, interruptions to employees' regular workflow, and other related inconveniences experienced during an onsite audit.
The audit team will be more efficient. Working from anywhere, the auditee and the HSMS team will feel more comfortable, since they will be able to use all the necessary tools, such as high-speed internet, monitors, printers, etc. This way, the productivity will be substantially increased in an e-audit in comparison with an on-site audit, needing fewer hours to complete a certain task.
Remote Audit Preparation
What is a remote audit?
A remote audit is one that is conducted partially or completely off site. The audit will cover everything that is usually covered on site but uses technology to support the Assessor when a site visit is not possible / appropriate.
What should I expect?
The remote audit will typically be the same duration as your onsite audit. You will need to be available at all times and will be dialed through various means of communication into a conference call for most of the audit duration.
Remote audits are also best delivered using screen share. This reduces the amount of data and information transferred between your organization and HSMS. You may be asked to email documents to the Assessor for review. Any information you send us will be managed in accordance to our confidentiality.
Remote audits are the future of auditing
Remote audits have come to stay; their advantages are unquestionable over the traditional methods, although there are still some barriers to overcome. Traditional audits, even when they have been well planned and executed, may cause a certain amount of inconvenience and disruptions to the organization being audited. In addition, business managers are increasingly finding these e-audits very attractive, since reductions in costs and resources are undeniable using virtual methodologies.
Also, remote audits are an alternative for a more efficient and productive method of auditing, not only from the point of view of the audited company, but to the audit team as well.
Further information
Find out what you need to be prepared for your remote audit, what/who and how you need to make yourself available, what will happen if technology lets you down on the day, and what will happen if the remote audit cannot cover everything in your audit plan, why wait and fear the audit get certified and email HSMS.